Massachusetts-Based Advanced Manufacturing Innovator Attends 10KSB Summit in Washington, D.C.
CeraNova Corporation, based in Marlborough, MA, is a leading provider of innovative products and advanced manufacturing for cutting-edge engineered materials, specializing in high-performance ceramic components and products for the most demanding applications.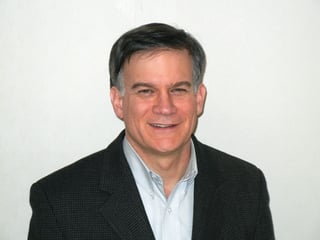 In April, 2017, CeraNova announced a reorganization to focus on manufacturing and accelerate growth, and Dr. John J. Gannon, Jr. was appointed President and CEO. Since then, Gannon has worked to execute strategy and improve operations, bringing in external expertise and training to help where needed. One such training effort has been the Goldman Sachs 10,000 Small Businesses (10KSB) program. This program began in 2009 with the goal of providing small business owners and leaders with tools, skills, and networking opportunities that will help drive their companies' growth. The program has graduated over 6,700 small businesses from all 50 states and Puerto Rico. Acceptance is competitive, and Gannon was admitted into the program's 8th National cohort, graduating from it in November, 2017.
The 10KSB program is comprehensive and covers all aspects of running and growing a small business. Takeaways from the program for CeraNova included business training in a number of areas, including leadership, finance, strategy, planning, sales, marketing, and human resources. While participating in the program, Gannon met with other business leaders nationwide, learning from their experiences and perspectives on successfully operating a small business. CeraNova will gain from the program in a number of ways in terms of business operations improvements, strategic planning, growth, and change management.
Gannon gained several insights from 10KSB, and said, "I came to appreciate much more the collective size and role of small businesses—the share of their contribution to the overall economy, how they drive the bulk of new job growth, and the vast diversity these businesses and their owners represent." A good portion of the program provided guidance on the financial side of business operations, particularly with financial reporting and forecasting, and of this, Gannon said, "For me, the financial segment was the most instructive. It provided a strong foundation on which I will be able to further build my knowledge." The financial component was just one part of an overall business plan developed as part of the course. Gannon stated, "In the program, I put together a specific and detailed growth opportunity plan for CeraNova that covered all aspects and execution. This plan is now being implemented as a key part of the company's overall growth strategy."
In February, a follow-up gathering, the 10KSB Summit was held in in Washington, D.C. The summit was a gathering of over 2,200 companies that have been through the Goldman Sachs program. There were about 20 companies from Massachusetts at the summit, and it included visits to the offices of Massachusetts congressional representatives and senators on Capitol Hill.
The first day of the two-day summit began with a celebration of small businesses in general, and the program's graduates in particular. There were panel discussions and talks given by 10KSB graduates who had successfully applied what they learned in the program to help drive their companies' significant growth. The headline speakers included Richard Branson, Michael Bloomberg, and Warren Buffett, along with Senators Tim Scott, Chris Coons, and Marco Rubio. House Majority Leader Kevin McCarthy from California also spoke about the small business he started while in college. The second day, "Hill Day," was arranged and coordinated by Goldman Sachs for the 10KSB graduates. Participants were able to meet with their respective representatives, providing an opportunity to thank them for their support, discuss various small business concerns, and offer information on the Goldman Sachs program and its benefits to small businesses.
During the visit on Capitol Hill, Gannon met with House staff and Representatives from the offices of Joseph Kennedy III, James McGovern, Niki Tsongas, William Keating, and Katherine Clark, along with staff members from the offices of Senators Elizabeth Warren and Edward Markey. Gannon said, "In all of the meetings, our group had opportunities to advocate for small business and the government programs that are supported at federal and state levels. We were also able to voice concerns over various budget and regulatory issues that can disproportionately affect the ability of small businesses to get started, survive, and grow. It was a unique chance to speak with our lawmakers on a direct and personal level."
Click here for further information about the Goldman Sachs 10,000 Small Businesses Program.
Click here for information about the Goldman Sachs 10KSB Summit.
For more information about CeraNova and its capabilities and services, visit www.ceranova.com.
About CeraNova Corporation
CeraNova Corporation is a privately held company providing advanced materials product development for industrial and commercial markets—encompassing advanced defense systems, industrial products, and electronic devices. CeraNova is a leading provider of innovative products and advanced manufacturing for cutting-edge engineered materials, specializing in high-performance ceramic components and products for demanding applications. Focused on optical and high-strength materials, process and product development, and cost reduction, CeraNova draws upon decades of expertise when collaborating with customers to deliver exceptional solutions through customized material compositions, product and tooling design innovation, and advanced manufacturing methods.